Chromebooks are crafted with one simple goal in mind – to empower you to accomplish tasks swiftly, securely, and effortlessly. Whether it's conquering your workload or unwinding with your favorite apps, Chromebooks make it a breeze with seamless access to everything you need. Say goodbye to tedious setups and hello to instant productivity.
Our tech-savvy experts build Chrome OS Solutions to fit your exact education or business needs.
Our speedy and stress-free support team is always here to help, throughout the life of our products.
Take your teamwork to new heights with our cloud based collaboration tools.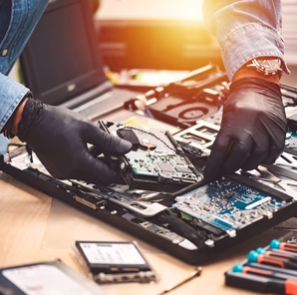 Save money and the planet! Chromebooks help you save electricity with long-lasting battery timing.